Cairns Port Procedures and Information for Shipping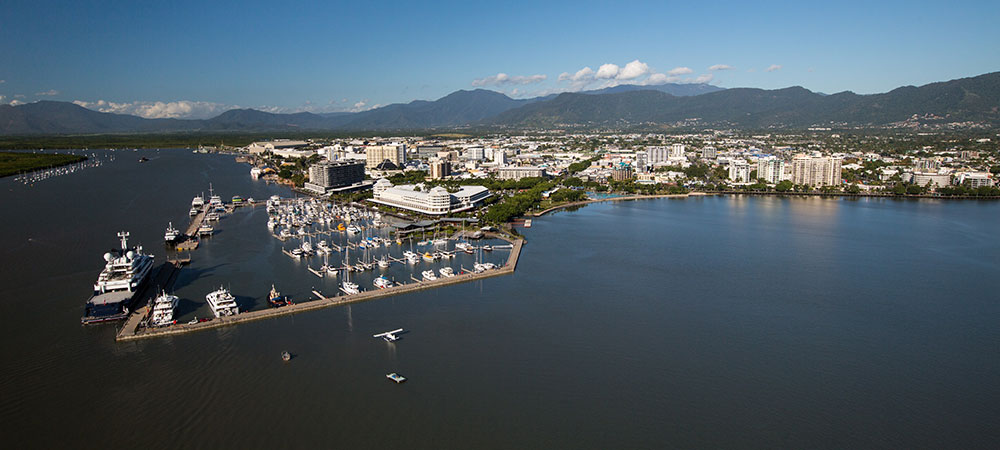 The port of Cairns is situated 1,750km north of Brisbane and 11km to the west of Cape Grafton in a naturally-protected harbour in Trinity Inlet. The main imports are petroleum products and fertilisers and the main exports are raw sugar and molasses. It is a popular port of call for international and domestic cruise vessels and a base for patrol boats of the Royal Australian Navy.
It is a distribution port for the many small communities to the north of Cairns and mining ventures in Papua New Guinea and Indonesia. Cairns is also home to a large fleet of prawn trawlers with mooring facilities for 94 vessels.
The Marlin Marina complex situated at the entrance to the harbour has a current capacity of 217 pontoon berths for game fishing, dive, recreation and tourist vessels up to 80m in length as well as 30 reef fleet berths and 10 berths for super yachts.
Cairns shipping manual
Download the complete version of the Procedures and Information for Shipping manual for Port of Cairns.
View the Cairns: Port Procedures and Information for Shipping publication set (smaller downloadable sections).
Alternatively, please select the section of the Port Procedures and Information for Shipping:
Contact information
wLocal call – higher rates may apply outside local area.